05/11/2021 14:00:00
10:00AM - 12:30PM ET
Seminars
Creative Brand Building
Members: $295
Non-Members: $395
Register Now
There is so much information about brands out there it's easy to lose focus. Everyone talks about strategy and brands, about strategic thinking, strategic planning, branding, rebranding and so forth. The reality is many organizations find it difficult to communicate their brand positioning or articulate their strategy.
Creative Brand Building helps clear the mist. It goes back to the core principles of what makes great brands great, reminds us of timeless principles for building strong brands and shares the battle-proven 4Ds process employed by some of the world's leading brands.
Marketers want the simplicity that strategic tools can provide – and everyone wants to pitch their model as the solution – but the one-size-fits-all approach rarely works when every situation and challenge is different. This seminar shares a selection of the best strategic models that can be 'cherry-picked' to suit the need within a proven framework - a 'Dim Sum' strategic approach.
What makes great brands great
Why it's important to know who you are, what you stand for and why
What strategy is and why strategies need to be creative
The Dim Sum Strategy approach
The 4Ds process
What a Brand DNA is and how to develop one
Practical strategic tools you can apply to your business today

You Will Benefit From:

Understanding the importance of creative strategic thinking to business decision-making
Reconfirming the principles of building strong brands
A proven, effective stepwise 4Ds process for building strong brands
Insights into 40+ of the best creative and strategic tools used by some of the world's top agencies and leading brands…
Examples and anecdotes from over 30 years' experience leading three of the world's top creative agencies and some of the world's top brands
A blend of instruction, Q&A, dialogue and interactive digital tools to create an engaging and educational experience
Marketers, Brand-builders, Strategists and Creatives with at least 2-5 years' experience in the field.
Account Managers, Brand Managers and Co-ordinators, VP's and Directors in Marketing, Brand Strategy, Communications and Creative
Peter Wilken

Peter is a Professional Speaker, a Brand-Building Specialist and an Author. He helps individuals and organizations think and act more creatively to manage change, address business challenges and build stronger brands.

Peter ran advertising agencies for Ogilvy and Leo Burnett, and his last corporate role was as Head of BBDO Asia Pacific – BBDO has been the No.1 Creative agency in the world for the last 13 consecutive years.

He is a co-winner of a Cannes Gold Lion, the Oscars of the advertising world and his book Dim Sum Strategy was recently published by Parafine Press NY.
Cancellation of registration must be received by e-mail no later than ten (10) business days prior to the date of the seminar in order to receive a full refund. No refunds will be given for cancellations made less than ten (10) business days prior to the seminar. If you registered for a seminar but are unable to attend, substitutions are welcome anytime prior to the seminar at no extra cost.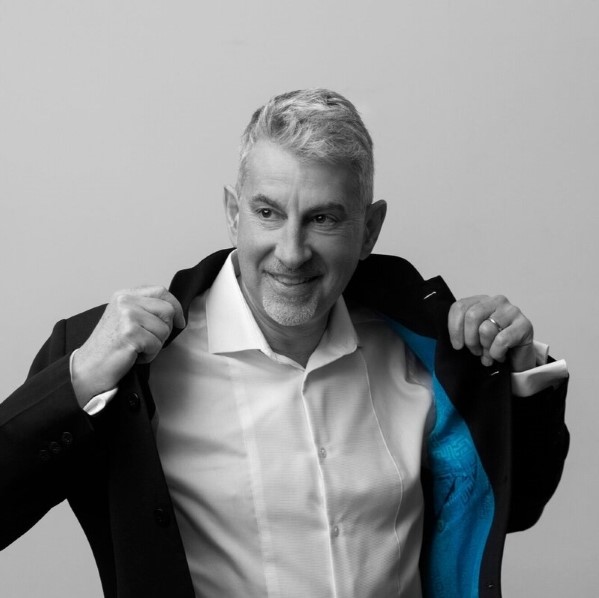 Peter Wilken
Speaker, Author and Brand Strategy Consultant
Dolphin Brand Strategy