First Round
The First Round is judged online by a panel of judges from across Canada. These judges, all with years of experience in their field, evaluated the entries on Strategy, Creativity and Results, all equally weighted. A panel of Senior Judges and our Strategic Committee are available to the judges for questions and to guide them through the online process.
Second Round
In the Second Round, the Senior Judges and Multi Discipline Judges judge the top entries in the categories and disciplines. The scores from the two rounds are combined to determine Gold, Silver and Bronze awards.
Best of the Best and Top Cause
The top entries from the Second Round are reviewed and the Best of the Best and Top Cause are awarded, making these awards truly representative of the best in Canadian marketing.
Together with CMA, our Co–Chairs oversee the judging process. We're very proud to have these leading industry professionals take on this role.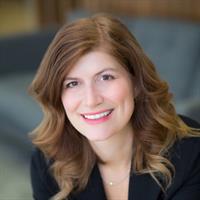 Jennifer Carli
Head, Brand, Social and Content
BMO FINANCIAL GROUP
Jennifer Carli, VP Brand & Social Media, is a senior marketing executive with over 20 years experience. She began her career on the agency side at Leo Burnett where she worked with clients such as Procter & Gamble, Kraft, and Trimark. Jennifer spent 11 years in Chicago, first with Leapnet, a digital consulting firm, then with Harris Bank. At Harris, she was the marketing lead for the M&I integration and responsible for managing the rebrand from Harris Bank to BMO Harris. A believer in the power of big ideas, Jennifer's work has been shortlisted at Cannes twice, won for four different campaigns at the Sponsorship Marketing awards and has won 7 CMA awards including 5 golds. Today, Jennifer oversees the Brand, Social and Sponsorship Advertising groups and is responsible for leading a talented team in the development, implementation, and measurement of brand and business building strategies.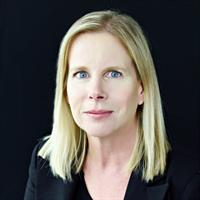 Shelley Smit
President
UM CANADA
Throughout her career, Shelley has loved working within the media space. She is truly passionate about driving positive outcomes for her clients and seeing the impact of strong integrated strategy, creative thinking and executional excellence on client business growth. Shelley first joined UM in 2008 to head J3, the bespoke Johnson & Johnson agency team. A year later, she was instrumental in the launch of the UM Canada office, where she has been President ever since. Today, she is leading UM to help clients futureproof their businesses by leveraging the transformational power of rich business analytics and real time intelligence to maximize growth. Prior to UM, Shelley held numerous positions at AB InBev including Director of Product Innovation, Media & Sponsorships for North America as well as Global Media Director for several years. Shelley's varied experience spanning brand stewardship, integrated marketing, creative strategy and team leadership have led to countless awards on the local and international stage.
Jane Healy, Director of Strategy, UM Canada
Justin Haberman, VP, Client Services, Elemental
Keeley O'Hara, Creative Resource Director, FCB
Brand Building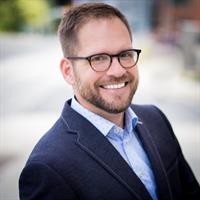 Jason Lemieux
CMO
Manulife
Jason Lemieux's roots at Manulife run deep and in 2021 he became Manulife Canada's Chief Marketing Office. As CMO, Jason is looking to drive customer acquisition and retention, improve the customer experience, and empower our digital transformation in Canada through data-drive marketing and strategy.
Prior to his new role, Jason spent several years as Head of Strategy and Transformation for Canada Segment, helping set the strategic ambition for Manulife Canada, define our strategic priorities, and track and monitor our progress in execution. Over his 17 years at Manulife, he's also worked in investment marketing and product development for our U.S. pension business; helped in the development of Manulife Securities' strategy; and, worked in investor relations following the financial crisis.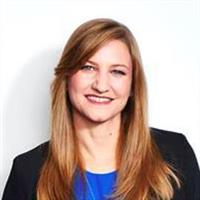 Kristie Painting
President
Wavemaker

Kristie has over 20 years of experience in media, marketing and technology, throughout which she has worked with brands to drive growth through intelligent marketing. Currently, she is the CEO of Wavemaker Canada, one of Canada's largest media agencies. Prior to her role at Wavemaker, she oversaw digital advertising and the development of Advanced TV capabilities for Bell Media. Before that Kristie spearheaded revenue growth for the North American mobile couponing app, Checkout 51, leading to its acquisition by News Corp in 2015. She was a founding executive at Olive Media, where she led sales from 2006-2013, and has also held digital sales roles at both Yahoo Canada and Doubleclick Canada.
Business Impact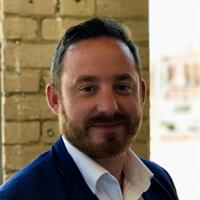 Ben Tarr
President
Leo Burnett
Ben leads Leo Burnett in Canada, servicing a collection of the world's largest brands both nationally and globally. Now in his 20th year in the industry he is a strong believer in creativity and its power to transform human behaviour. When used in the context of commerce he believes it can transform businesses by bettering the relationship between people and brands. A creative consultant, his experience spans all major disciplines including branding and communications, digital transformation, business consultancy and experience & service design. He encourages new ways of working and how bringing diversity of people and skills together can lead to the most effective solutions. His work has been globally recognized for creativity and effectiveness by Cannes, D&AD, Effies and The One Show. He is also active in the community with charitable organizations including Covenant House and The Canadian Downs Syndrome Society, where he currently sits on the Board of Directors.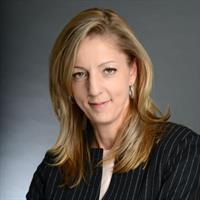 Louanne Buckley
Managing Director, Marketing, Communications and Sales
PwC Canada

A relationship-centric Chief Marketing & Communications Officer with a proven track record of delivering breakthrough business results (revenue, profit, NPS and Share of Voice). Driven by an insane curiosity about customers. 20 years' experience learning, adapting and implementing multi-faceted and innovative sales and marketing strategies that build brands, drive growth, and foster strong customer, employee and stakeholder engagement. Has delivered double digit growth and industry leading NPS for top retail and business brands. Differentiated by her business experience, sales & marketing acumen, ability to promote customer-focused environments, and inspire top performance from both individuals and teams. Career spans enterprise to consumer, product to services and domestic to global. Renowned for her ability to assess the market and develop strategies to meet the dynamic business and customer needs of today and tomorrow. Specialties include: award winning messaging, storytelling and thought leadership, customer engagement, brand building, GTM, digital, data analytics and technology.
Customer Experience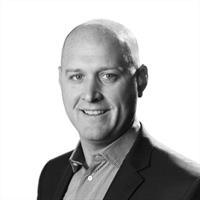 Bryan Kane
President
FCB
Bryan joined the FCB in the Fall of 2019 and has over 20 years' experience in the advertising industry. Prior to his current role of President, FCB Canada, Bryan's career began on the mass side of the business where he honed his account management and strategic skills, which ultimately resulted in the opportunity to lead one of the largest integrated assignments in the country. Bryan also built Modem, Publicis' digital practice, which grew from 20 people to a team of over 120+ digital specialists. This skill set, and experience, provides Bryan with a unique perspective, which helps as we work to transform our clients' business by connecting their challenges with the possibilities of today and tomorrow.
What excites Bryan most about our business today is that we have the opportunity to capitalize during this time of change and build something amazing, both for the Agency and for our clients.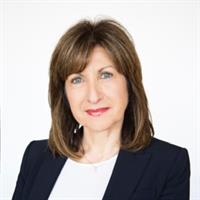 Vanda Provato
Chief Marketing and Digital Officer
LCBO

Vanda Provato is a brand transformation leader who has held leadership roles with premier retailers and brands.

She is currently Chief Marketing and Digital Officer at the LCBO, leading the Marketing, Customer Experience and eCommerce teams as well as Food & Drink.

Before joining the LCBO, Vanda was Vice President, Marketing & Category for Second Cup Ltd. where she spearheaded the company's brand transformation including the café redesign, the launch of the Rewards program and a reinvention of the food and beverage menu.

She held prior roles as Vice President, Marketing with Indigo Books and AOL Canada Inc., where she led the development and implementation of integrated marketing programs in the transformation of the brands and businesses. Vanda spent the first part of her career in communications at multi-national agencies including Palmer Jarvis DDB and Bensimon Byrne DMB&B, where she managed leading consumer brands both in Canada and the US for clients including Procter & Gamble and Parmalat. Vanda is an active member of the marketing industry having served as a judge in competitions including Marketing Magazine's "Top 30 Under 30" and Strategy Magazine Agency of the Year and has been a member of the Centennial College Advertising & Marketing Program Advisory Committee since 2015.
Engagement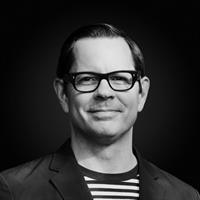 Christopher Andrews
President & CEO
BBDO Canada

A passionate advocate for the power of creativity to drive business, Chris leads a talented group of thinkers and makers at BBDO, delivering powerful and progressive creative work to help grow their clients' brands and businesses.

After spending his early post-school years in the music industry, Chris moved into agency world and spent a decade with TAXI in roles of increasing responsibility, culminating in running the Amsterdam office, where he led operations and held pan-European client responsibility for businesses including Unilever and Heineken.

From there, he served as Global Account Head for Coca-Cola brands for Leo Burnett, based at their global headquarters in Chicago, delivering multi-disciplinary work in markets including the US, Europe, LATAM and Asia-Pacific. After returning to Canada and serving as President of The&Partnership for five years, Chris joined BBDO in the summer of 2020.

Over the course of his career, he has had the privilege of working with some of Canada's, and the world's, biggest brands.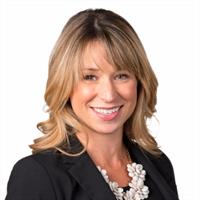 Lisa Mack
Vice President, Brand Marketing
Telus

Lisa is a customer-centric and data driven brand marketer with a passion for driving both brand metrics and business outcomes. Over her fifteen years driving marketing strategy, digital experiences and brand advertising across multiple industries, Lisa has led teams and driven strong results from both the client- and agency-side. Lisa joined TELUS in 2014 to focus on building end-to-end digital experiences for the B2B segment, moving on to lead the Marketing Communications & Customer insights portfolio for TELUS Mobility's three brands: TELUS, Koodo and Public Mobile, inclusive of communications strategy and planning, media and advertising, CRM and marketing technology as well as the customer research and insights programs. In her current role as Vice President, Brand Marketing, Lisa oversees the TELUS brand, sponsorships, internal & external agency engagement and is at the forefront of elevating and communicating TELUS's social purpose.
Innovative Media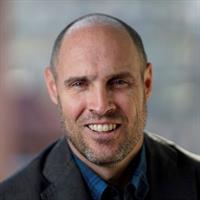 Brett Mcintosh
President
Publicis

A passion for communications, a strategic mind and an ability to connect with the diverse personalities that populate our agency makes for a great leader. Brett joined Publicis in our early days in Canada and has been a key part in helping us grow over the years. He has risen through the ranks and recently now, is President of our operations in Toronto.

Brett is now transferring his skills from running large accounts to fostering the overall work. And, through his recent experience as CMO will continue to drive the growth of our agency. The variety in Brett's background has allowed him to develop a deep understanding of the importance of a strong, relevant brand in today's fragmented environment.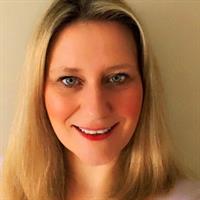 Julie Unsworth
Director of Marketing & Media
Walmart
Julie is a well-rounded, strategic business leader with over 15 years of experience across both CPG and Retail. She is privileged to have worked on some of the best-known and most-loved brands in Canada, including Kellogg's, Tim Hortons, Longo's and Walmart. In her current role as Director, Corporate Marketing for Walmart Canada, Julie leads the strategy development and execution of seasonal and price leadership plans to drive customer loyalty and growth.
Martech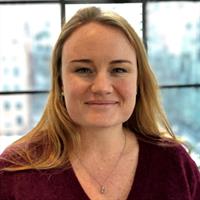 Caroline Moul
President
PHD Media

As President of PHD Canada, Caroline Moul is responsible for the agency's continued growth and evolution, including the development and establishment of best practices and overall market adoption of Omnicom Media Group's capabilities.

Throughout her 19 years with PHD, Caroline has been a driving force in advancing the agency's Digital capabilities, from launching our programmatic offering in Canada, to establishing Search & Social practices, to placing continual focus on technology's impact on consumer behaviour to help guide our clients in a complex and ever-changing media landscape.

When she's not at the office, Caroline can be found cooking up a feast or travelling with her husband and two children.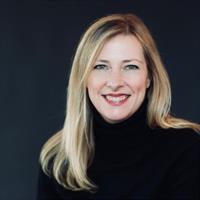 Meghan Nameth
SVP, Marketing
Loblaws

As a seasoned marketing, digital and product executive, Meghan has extensive global and local experience leading billion $ brands to market share leadership and P&L growth. She has over 25 years of experience in digital transformation, marketing analytics, product innovation and strategic planning. She has recently joined Loblaws Companies as the SVP of Marketing. Prior to this role she was the CMO for Hudson's Bay Company, and has held previous executive marketing, analytics and brand management roles at PwC, TD Bank, Mars Canada and Procter and Gamble.
Meet our 2021 First Round Judges.

Aaizah Syed
Aaron Wilson
Adam Peterson
Adrienne Connell
Alex Shifrin
Alex Panousis
Ali Inam
Ali Satchu
Alison Edgar
Allan Topol
Amanda Betti
Amir Sahba
Amy Blundell
Andrea Dorfman
Andrea Barrett
Andrea Hickey
Andrew Butts
Andrew Knight
Andy Byj
Andy Patrick
Angelique Richardson
Anita Booth
Antonina Strain
Ashleigh McKenna
Ashley Coles
Audrey Grant
Baijul Shukla
Baila Abramson
Ben Wise
Benjamin Barton
Bernie Malinoff
Bia Breves
Bianca Knop
Bibianna Poon
Bonnie Hillman
Brad Buset
Brad Dalgarno
Brady Hambleton
Brent Wardrop
Brent Chaters
Brian Ashworth
Bruce Symbalisty
Cameron Fleming
Candace Turner
Candy Lee
Carolina Gomez de la Torre
Catherine Demajo
Cathy Landolt
Cathy Grendus
Cecilia Mok
Chantal Rossi Badia
Chantell Segal
Chris Stamper
Christine Smith
Christine Wellenreiter
Christine Tolton
Christine Cruz-Clarke
Christine Ross
Christopher Brockbank
Christopher Sa'd
Colin Craig
Craig Lobban
Cynthia Roach
Dan Alvo
Dan Pilas
Danai Gagali
Danielle Sefton
Danna Barak
Dave Roberts
Dave Calder
Dave Laing
Dave Davies
Dave Stevenson
David Hamilton
David Brodie
Debbie Carkner
Deborah Fulsang
Denise Gohl-Eacrett
Derek Welosky
Diego Bertagni
Douglas Potwin
Doyle Buehler
Elaine McCulloch
Eleanor Rosenberg
Elena Sorgenfrei
Elvira Palermo
Elysia Ravenscroft
Emily MacLaurin-King
Emily Hencz-Thornton
Emily Boyce
Emma Todd
Eric Belanger
Erin Thomson
Evan Tamblyn
Everardo Aleman
Fahad Zahid
Fatima Israel
Fiona Tan
Flavia D'Orzaio
Fred Martel
Gabrielle Hailmann
Geoff Henshaw
Gil Katz
Grace Mistry
Greg Elliott
Hansen Joshua
Haseeb Kayani
Hayes Steinberg
Hilary Borndahl
Holly Nelson Stewart
Howard Lichtman
Imran Choudhry
Irem Lutz
Ishan Ghosh
J.J. Bresolin
Jacquelin Weatherbee
Jade Gulash
Jagdeep Singh
Jaime Mills
James Smith
James LaJoie
Janna MacMullin
Jason Rumanek
Jeanette Kennedy
Jeff Hum
Jeff Swystun
Jeff Rogers
Jenn Carson
Jennifer Holgate
Jenny Bersinic
Jerry Jarosinski
Jessica Stinchcombe
Jessica Savage
Jessica Bernat
Jhumar Sharma
Jill Knaggs
Jim Wortley
Joanna Leong
Joel Kelly
Joel Sears
John Killam
Jonathan Cogan
Jordan Finlayson
Jordana Wolch
Josh Turk
Josh Cobden
Joycelyn David
Juan Delgado
Julie Kobryn
Julija Noskova
Jutta Gruenewald
Kamila Karwowski
Karen Hazan
Kat Honey
Kate Petrie
Kate Warnock
Kate Mateer
Katherine Carl-Musson
Kathleen Sloan
Katie Ainsworth
Kayla Osmond
Keith Loiselle
Kelly Lam
Kelly Peters
Kelly Fleming
Kelly Small
Ken Schick
Ken Harrison
Kerri Dawson
Kim Fletcher
Kim Medynsky
Kimberly Presnail
Kostas Zaphiropoulos
Krsitine Hughes
Kyla Nicholls
Kyle Lyons
Kyle Turk
Laura Cutsey
Laura Denton
Laura Serra
Laura Silver
Laura Main
Lauren Orlando
Lauren Thomson
Leah Frazer
Lee Waltham
Lesley Haibach
Lindsay Gavey
Lindsey Fair
Liz Carson
Liz Palmer
Liza Jerome
Lori Franze
Lorraine Pitt
Lucia Mariani
Luke Moore
Lynne Piette
Madelaine Gileadi
Madison Holton
Maja Neable
Malcolm McLean
Margaret McKellar
Margo Jay
Marilyn Perelshtein
Mark Walters
Mark Hubner
Martin Husar
Mary Warner
Mary Kreuk
Mary Lynne Stewart
Maryanne Taylor
Mathieu Gamache
Matt McGowan
Matthew Holton
May Katorji
Megan Page
Meghan Sherwin
Melissa Nemec
Michael Turcsanyi
Michael Katzikowski
Michael Davidson
Michelle Aboud
Michelle Ching
Michelle Reagan
Mick Kopis
Mike Bascom
Mike Llewellin
Mike Rybinski
Mike Goddard
Mike Winter
Miki Velemirovicj
Misty Meeks
Mo Dezyanian
Moe Kamal, Jr.
Morley MacDougall
Mustafa Syed
Natasha Chopra
Nezar Kamal
Nick Bilodeau
Nick Bannard
Nicole Gawen
Nicole Monaco
Nikki Lamb Tudico
Niloufer Afzal
Nisha Carcasole
Nithya Ramachandran
Norman Melamed
Ola Machnowski
Olie Navrotska
Orville Laoag
Parveen Dhupar
Patrice Pollack
Patricia Gray
Patrick Crawford
Patrick O'Donovan
Patrick Landry
Paul Riss
Paul Cowan
Peter Rodriguez
Puja Subrun
Rachael Gillespie
Randy Tait
Rena Nickerson
Renee Frisina
Richard Pearce
Rick Chad
Robert Levy
Robin Whalen
Rohini Mukherji
Ron Bock
Ronnie Malewski
Roshni Wijayasinha
Ross Hugessen
Roy Gonsalves
Russ Rickey
Ryan Huber
Ryan Friele
Ryan Crawford
Sadaf Sajjad-Lopez
Sam Leung
Santo Ligotti
Santosh Sharma
Sarah Thompson
Sarah Hall
Sarita Parchani
Saroj Motwani
Scot Riches
Scott Hamilton
Scott D. Clary
Shannon Cone
Shannon Bennett
Shawn Lowe
Shelly Fernandes
Sim Gill
Simone Hughes
Soheeb Raza
Sophie Kotsopoulos
Sophie Brooks
Sophie Karalis
Stayci Keetch
Stephan Sigaud
Stephanie Watsa
Steve Miller
Steve Muscat
Steven Lamb
Stuart Burns
Sunny Rizvi
Suresh Parmachand
Taleen Yazejian
Tammy Barrett
Tammy Cash
Taylor Klick
Teresa Vanderburgt
Terry Moore
Tiffeny Chung
Timothy Jones
Tina Haessler
Todd Henwood
Tom Arhontoudis
Tonie Granata
Tracey Tobin
Trevor Carr
Tricia Ryan
Tristan Retelsdorf
Tulsi Dharel
Vanessa Norris
Véronik L'Heureux
Vicki Waschkowski
Vish Narayan
Xavier Picquerey
Yvette Biggs